LOUIS KAHN - THE POWER OF ARCHITECTURE
Tentoonstelling NAi Rotterdam | 08

/09/2012 - 06/01/2013
Louis Kahn (1901-1974) wordt algemeen gezien als een van de grootste en meest invloedrijke bouwmeesters van de 20ste eeuw. Hij was niet alleen in staat vaak zwaar beladen opgaven te begrijpen, maar ook om die met veel gevoel voor ruimte, licht en materiaal in te vullen. Zijn gebouwen verheffen en inspireren de mens die zich erin bevindt. De tentoonstelling Louis Kahn, The Power of Architecture is te zien in het NAi van 8 september 2012 tot en met 6 januari 2013.


Publicaties bij Louis Kahn, The Power of Architecture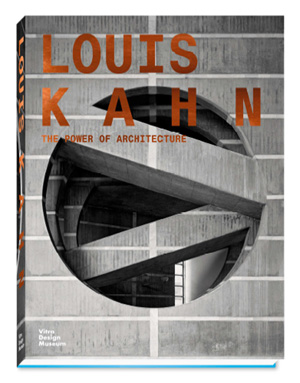 Louis Kahn. The Power of Architecture

Auteurs: Mateo Kries, Jochen Eisenbrand, Stanislaus von Moos
As the first comprehensive publication on this architect in twenty years, the book Louis Kahn – The Power of Architecture presents all of his important projects. In scholarly essays by prominent experts on Kahn, the inspirational sources, contextual background and influences of his work are discussed, reflecting the current status of research on this subject. Among the authors are such renowned art and architectural historians as Stanislaus von Moos, William J. R. Curtis, Eeva-Liisa Pelkonen and Neil Levine. The topics include Kahn's pioneering role in concrete construction, the visionary urban plans for his home city of Philadelphia, his years at Yale University, the exchange of ideas with Josef Albers, and his importance for modern architecture in Southeast Asia. An expansive illustrated biography provides many new facts and insights about the life and work of Louis Kahn. In interviews, leading architects such as Frank Gehry, Renzo Piano, Peter Zumthor and Sou Fujimoto emphasize Kahn's significance in today's architectural discourse. An extensive catalogue of works features original drawings and architectural models from the Kahn archive, many of which are presented with highquality images for the first time. The compendium is further augmented by a portfolio of Kahn's travel drawings as well as photographs by Thomas Florschuetz, which offer completely new views of the Salk Institute and the Indian Institute of Management.

Prijs: € 79,95
Hardcover | Engels | 354 pagina's | september 2012

/ Bestel nu
/ Tevens verschenen in Duitse editie


Louis I. Kahn. Houses. 1940-1974

Auteurs: Yutaka Saito, Yutaka Saito
Graceful detail, simple materials, abstract forms, monumentality; common elements to Kahn's architecture known for his large scale buildings throughout North America, India and Bangladesh. But less known, are his house designs. In total 20 private house plans (not including renovations) were designed by Kahn. Nine of these were realized and are profiled here; interior and exterior serenely pictured in both full page spreads. Also includes 3 extra essays and a fold out with plans of Kahn's buildings.

Prijs: € 76,25
Hardcover | Engels, Japans | 144 pagina's | oktober 2003
/ Bestel nu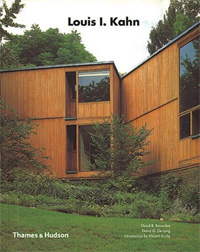 Louis I. Kahn

Auteurs: David B. Brownlee, David G. De Long
The buildings created by Louis Kahn have become the very signature of the modernist aesthetic and his unique vision has permanently changed the direction of American architecture. This detailed, definitive and profusely illustrated account illuminates the work and philosophy of one of the 20th century's most influential practitioners, teachers and thinkers in architecture. Drawings, floorplans and a biographical chronology make this a valuable reference as well as a highly enjoyable volume..

Prijs: € 20,00
Paperback | Engels | 272 pagina's | oktober 2005


/ Bestel nu